All orders are protected by
our Pixel Perfect Guarantee

Fast, Safe Delivery
and Easy Returns
Home > The Den
()
of The Den, home to Millwall F.C

check Pixel Perfect Reproduction
check Made with high-grade materials
check Carefully packed to aid safe arrival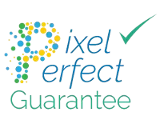 Most popular orders
of this image
Info
Reviews


Delivery

Pixel Perfect
The Den, home to Millwall F.C
Arena Imaging Products
The New Den, Millwall FC's ground in south east London today (Tue). Earlier the second division club had suspended trading in its shares pending "clarification of the company's financial position". The club was one of the first to move on to the stock market in 1989, a route several others have followed since, but enjoyed much less success and saw its price slide steadily down from 70p to stand at 4p when trading ceased. Currently in fifth spot, the team were relegated from the First Division at the end of last season. See PA story SOCCER and CITY Millwall. Photo by Fiona Hanson/PA.
1035530
© PA Archive/Press Association Images
Media ID 3461273
check
Fully covered by our Pixel Perfect Guarantee
check
Made with high-grade materials
check
Expert colour and quality finish
"The Den, home to Millwall F.C" is available as Wall Art, Photographs, Fine Art Prints, Posters and other Photo Gifts
Watermarking and Website Address do not appear on finished products
Full Art Print Range
If you are unsure which print style will suit you best then please see our comparison below. We aim to dispatch all orders within a week of ordering with regular Photographic Prints being posted within one working day (ideal for framing at home).
Great prints and posters.A++ quality!
very helpful service in UK
Quality for a great price!
Excellent service and delivery. Prices could be a little better on prints. Thank You
Wonderful service - extremely pleased. Thanks you
the products i ordered were for gifts.....they arrived well wrapped and looked amazing...im sure they will be well received....thankyou.
Fabulous quality photo, fast delivery. Will definitely recommend and use again. Many thanks
Good quality and prompt delivery and the recipient loved it
No fuss, gift came promptly. Very good
Got just what I was looking for!! Choices are so unique. A great service, fast effevient and courteous!! Thanks, will certainly use your company again!!
Excellent service and well packaged would highly recommend.
Very good value for a quality product that was delivered very promptly
Excellent customer service and very helpful with dealing with some of the queries I had. Very quick delivery and excellent quality products. Highly recommended.
product as described.packed well,arrived very quickly
Simply thank you it all went according to plan
Excellent service! fantastic photo and quality and speedy delivery. I have ZERO complaints. Good value, good product and great service. Thanks!
Thnk you, for great service
Very happy with my purchase. Thank you I will recommend.
Very happy with my purchases-many thanks!
Gift ordered on the Wednesday was delivered on the Saturday by normal post. Communications and product very good.